COPE Service Dogs at Barkfest – Sept. 2014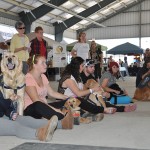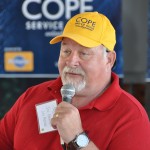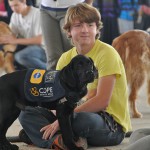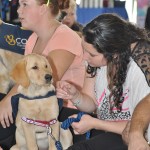 The Essa Agriplex went to the Dogs! Thousands of Canine owners and their pooches gathered at the 2nd Annual Barkfest Dog Festival & Harvest Fall Food Fair. It was two great shows in one that covered many pet related vendor booths and tons of demonstrations along with many contests including King and Queen of the Festival. Demonstrations included Dog Agility, Obedience, the OPP K9 Tactical Unit and COPE Service Dogs. Other vendors offered scrumptious fresh produce and delicious prepared foods. Proceeds from this event were donated to COPE Service Dogs. Many thanks to the organizers Laura Boston and Ron Davis, all the generous sponsors & vendors, and everyone that came out for a tail-wagging day!
Related Posts
If you are enjoying this, then please explore our other articles below.